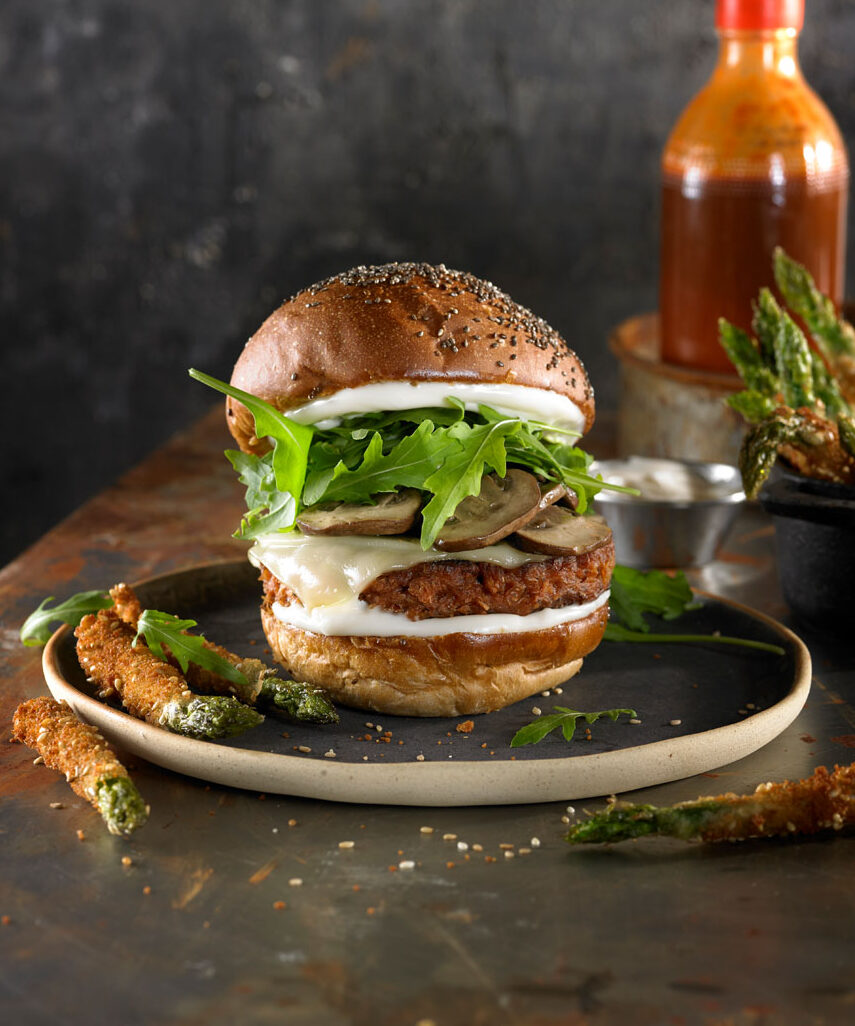 ebook
Ebook Vegan Burgers
The new exclusive ebook of Vegan Burgers created by Toni Rodriguez and photos by Becky Lawton. Toni's best Vegan Burgers yet... A must-have on your wish list for friends and family.
If you thought you had tried all the veggie burgers... Toni Rodriguez is about to blow your mind with these exclusive new vegan burger recipes.
Toni has made sure to take care of every detail: the texture, flavor, firmness and juiciness of her recipes go far beyond your wildest dreams.
Her secret recipes for sauces and buns are the result of her years of research and her passion for a plant-based lifestyle.
The ebook includes:
11 New Vegan burger recipes that will bring tears to your eyes.
11 New Sauces to get your taste buds flowing.
7 New bun ideas to put a lid on it.
Delicious sides to take the experience to a higher level.
All recipes are illustrated in full-color photography by Becky Lawton and have been created by Toni Rodriguez following his ethics for a world with less suffering and a healthier planet.
The future is in our hands