Vegan Pastry Academy
Learn how to make more ethical,
more sustainable and tastier desserts
Vegan pastries can be just as
as good as or better than the traditional one.
The key is to know the function of the ingredients to know how to substitute them correctly. In addition, the flavors we want to give to a dessert are not masked by eggs, milk and butter.
At the school we have already taught hundreds of people how to obtain them and today they offer them to their customers or prepare them themselves.
When they taste them, they discover that, for example, the egg and butter with which the lemon sponge cake has been made all their lives, was actually taking away the lemon flavor. And if you like those flavors, that's fine, but if you're looking for something different, you should try it: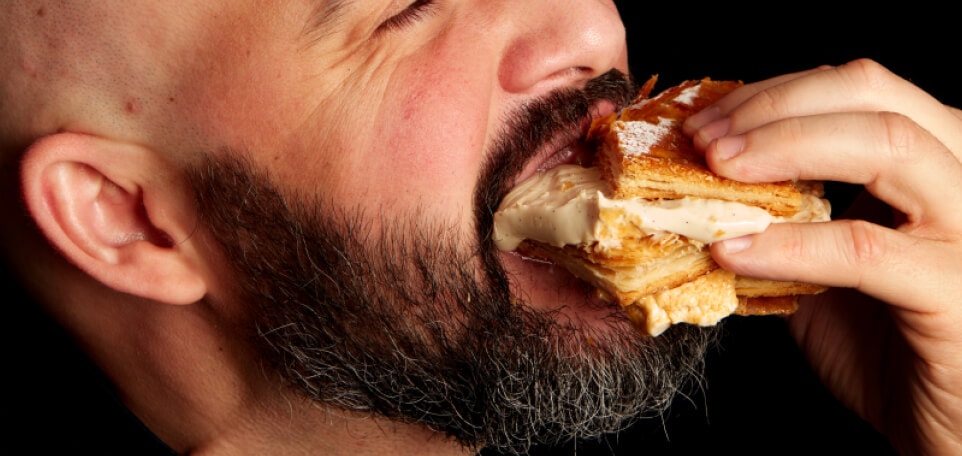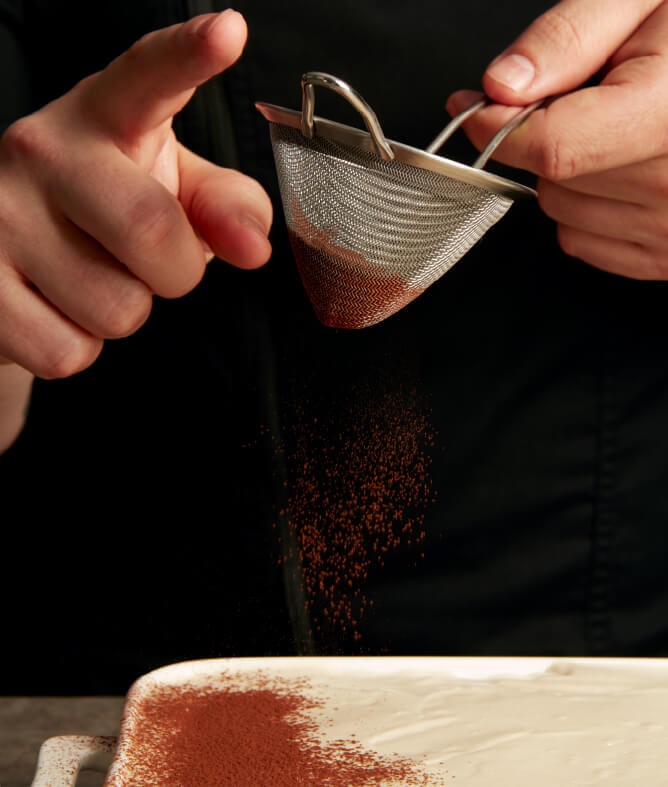 Learn how to make some of the most emblematic desserts of classic pastries in a vegan version in a simple way and with ingredients you can easily find.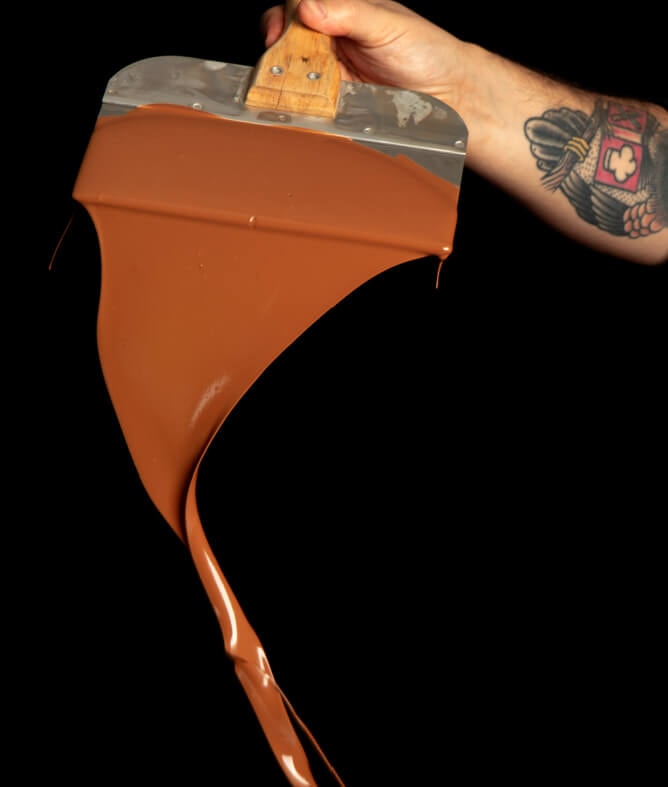 Learn how they work and how to use the ingredients so you can create your own bakery without using animal products and with many gluten-free options.
Most of our students
are not vegan
(But they have a business and they know what happens when 5 friends get together and one of them does not eat animal products) Because it is not only ethics, love for animals and respect for the environment, intolerances and allergies also take away the right of more and more people to have a sweet treat every day.
And although this may not seem so serious to you, students allergic to eggs or dairy products have even cried with excitement at being able to eat a good vegan dessert.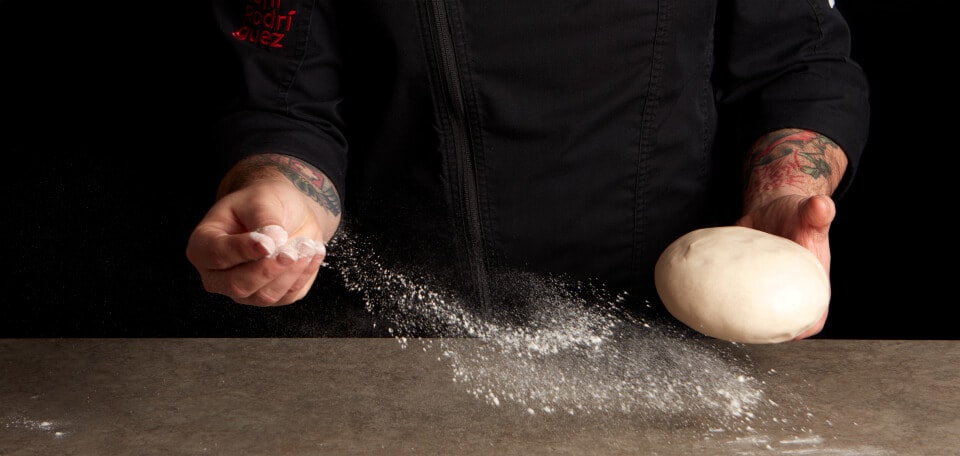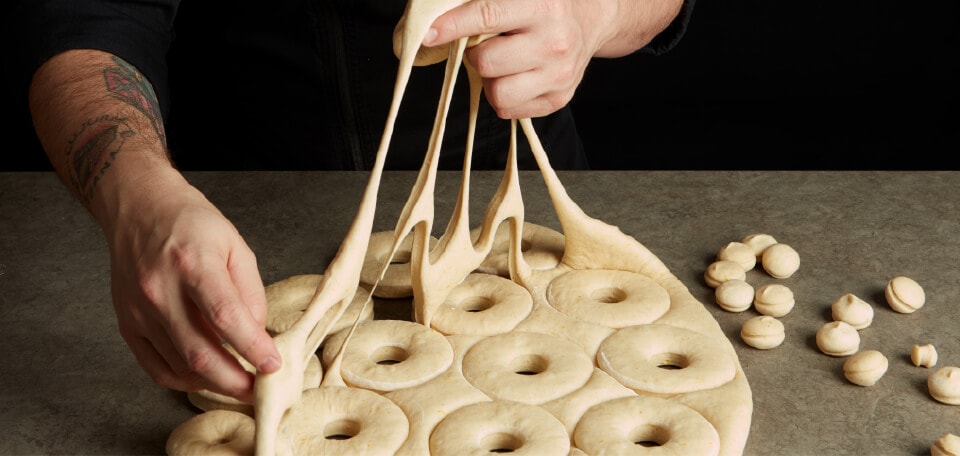 If the vegan recipes on the internet
didn't work or you were disappointed...
This is normal. Vegan pastry is something very recent, there are hardly any books on the subject and very few know the function of the ingredients.
If you have made pastry, you know that changing an ingredient or a percentage changes everything. Imagine if we remove the egg, the milk... even professional pastry chefs would not be able to find their way around. We have been studying the technology of ingredients for 15 years and we teach it in such a way that in a few days our students know if a recipe works or not just by reading it.
Because only those who know the basics have the necessary clarity to design their own desserts.

Testimonials
They usually say something curious about us
Lena Pastry chef
Austria I try to find words which can describe the experience I had at Sara and Toni's academy. What they built is simply amazing and exceeded all my expectations. I learned so much, Toni is a wonderful, funny, honest and kind person (except you touch his oven haha) and the best vegan pastry chef you will get to know. I really enjoyed this week and didn't wanted it to end. Sara and Toni, before you were just on Instagram and now you are in my heart. Thank you for everything.
Mavi Pastry Chef
Kibioatelier, Valencia, Spain The experience at Toni Rodriguez Academy, I can only qualify as excellent. Close, perfectionist, good communicator, with a team of 10, and generous when it comes to sharing his knowledge. If anyone is thinking of taking a course, I can only recommend him highly. I, for sure, will come back to continue learning from the best. Thank you Toni and the great team for making everything so fun, educational and unforgettable.
Monica Pastry Chef
Crème Caramel, Costa Rica Learning from Chef Tony Rodriguez has been one of the best experiences in my career. He opened the doors to an unimaginable world of possibilities in vegan pastry.
His affection, charisma and love for his work are reflected in every detail of his classes! Definitely every class is a fascinating adventure!
Sandra Pastry Chef When I decided to start in the world of vegan pastry I knew without a doubt that a course with Toni Rodriguez was a must, undoubtedly THE REFERENT in the field. The Contemporary Pastry course exceeded my expectations. The way Toni shares his knowledge about techniques and ingredients in vegan pastry are exceptional. Thank you very much Toni and Sara for the wonderful experience.
Renata Pastry chef & manager
Renata Dias Patisserie, Brazil I went to Barcelona to take a course and not even in my dreams I imagined it would be so wonderful. Toni is simply the king/god of vegan confectionery and has the most incredible woman, partner, and companion in the world by his side. In addition to learning the most wonderful vegan desserts I've ever eaten, I gained two incredible friends that I'll take with me for the rest of my life. Whoever is lucky enough to cross the path of these two is really someone privileged and blessed!
Eric Pastry Chef
Riu Hotels, Majorca There are no words to describe how wonderful this school is, and especially the close treatment of the whole team, some cracks, I recommend 100% to study all the courses they teach, as they make the difficult very easy and understandable, I recommend, as I did, to start the basic course of vegan pastry and follow the more advanced course of contemporary vegan pastry, key course to understand and settle all the concepts, and then continue for the rest of the courses.

New Book Vegan Pastry Bible
ICEP
The missing reference book. Over 100 tried-and-true vegan recipes with step-by-step images by photographer Becky Lawton.
See the book