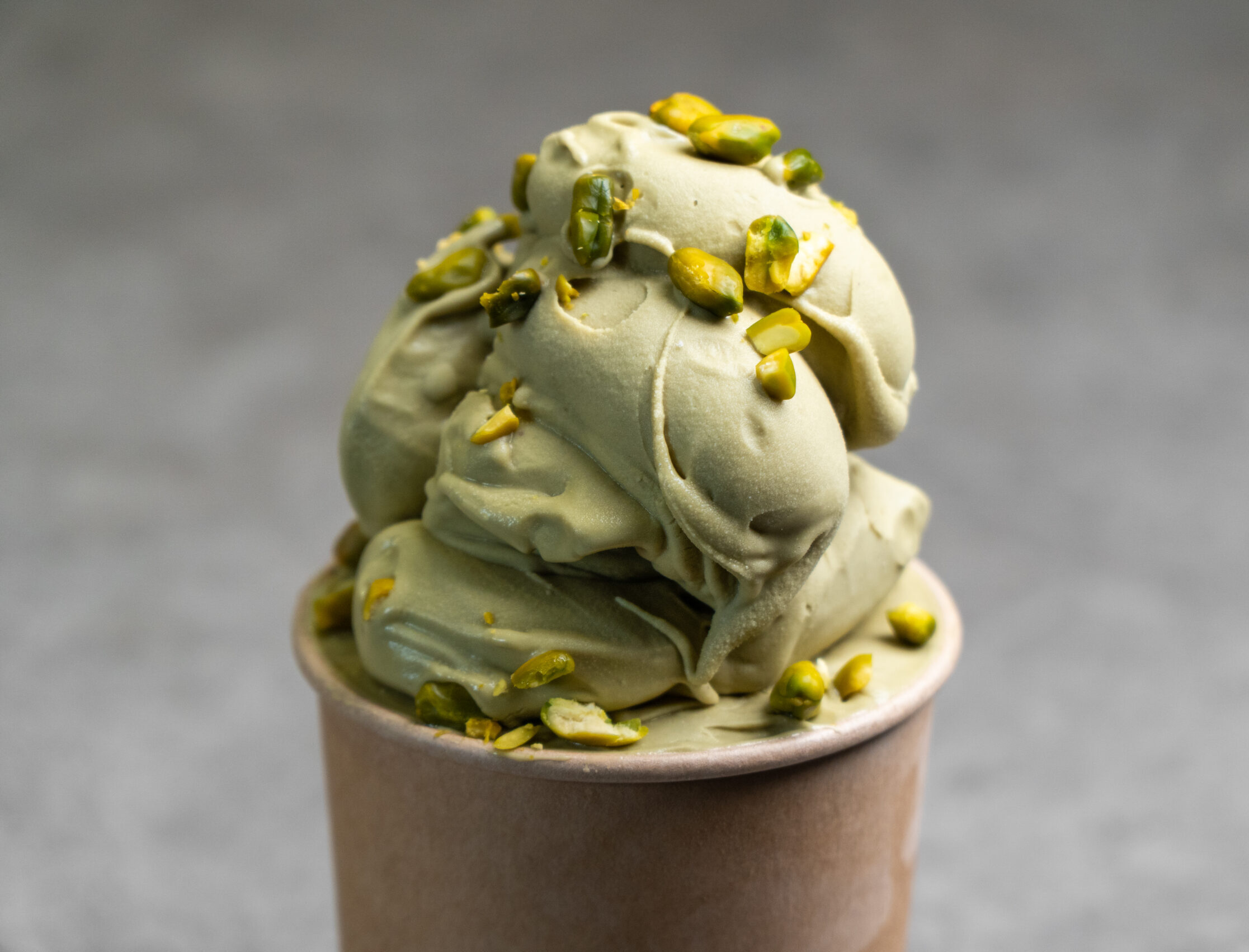 Online courses
Online Masterclass
Vegan ice cream with
Jordi puigvert (SPANISH ONLY)
In this online masterclass on vegan ice cream, Jordi Puigvert, ice cream and pastry technician, explains how to make a well-formulated vegan ice cream. All the ice creams and sorbets that we will learn to elaborate in this course do not contain dairy or egg and are based on: water, vegetable drinks or fruit.
We will explore all these formulation parameters: the importance of air and water, the different types of sugars and why we use each of them, what percentage of fat to use, what are stabilizers and how to make our own stabilizers.
By correctly applying these parameters, we will be able to obtain 100% vegan ice creams that are stable, very creamy and not very sweet.
Give a course as a gift

Access to the online masterclass for 12 months to play the videos as many times as you want.
7 ice creams and 2 sorbets
Downloadable PDF recipe booklet
Audio: Spanish
Subtitles: No
Difficulty: medium-high
Elaborations
Vanilla ice cream
Coffee ice cream
Chocolate ice cream
Caramel ice cream
Pistachio ice cream
Coconut ice cream
Horchata meringue ice cream
Raspberry sorbet
Lemon sorbet
Homemade wafer dough for making cones
Various toppings: strawberry coulis, crumble, brownie, chocolate sauce, cookies, caramelized peanuts, creamy caramel and homemade praline
What will you learn?
100% vegan ice creams and sorbets with no animal-derived ingredients
How to formulate your own ice creams and sorbets
How the ingredients work in the elaboration process
How to turn traditional ice cream into vegan ice cream
How different sugars act and work
The importance of air in ice cream
The use of different all-vegetable fats in the ice cream industry
Create your own neutral for ice cream and sorbets
Tools
Bucket
Silicone spatula
Hand shredder
Kneader
Probe thermometer
Bowl
Knife
Home or professional buttery machine
Ingredients
Sugar
Coconut sugar (optional)
Invert sugar (optional)
Dextrose
Glucose
Trehalose (optional)
Inulin
Maltodextrin (optional)
Polydextrose (optional)
Coconut oil
Sunflower oil
Glycerin (optional)
Cocoa butter
Chocolate 70%.
Cocoa powder
Potato protein (optional)
Cinnamon
Lemon
Vanilla pod
Horchata (optional)
Soy milk (optional)
Coconut puree
Raspberry puree
Lemon juice
Roasted almonds
Toasted hazelnuts
Cashew nuts
Roasted hazelnut
Salted peanuts
Almond flour
Macadamia (optional)
Pistachio paste