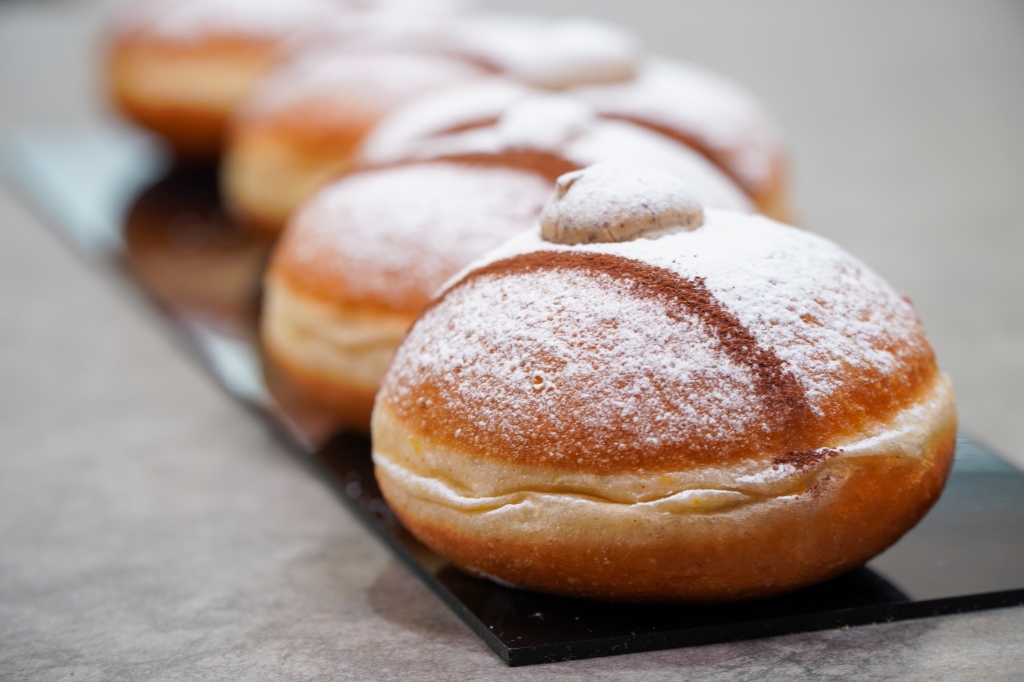 Online courses
Online Masterclass
Eccentric donuts
100% vegan
Born in Holland in the 17th century, this fried dough roll was baptized with the name "donut" when it arrived in the United States. There, it acquired the hole that has made it so famous. So famous that World Donut Day is celebrated on the first Friday in June! Donuts are still a blessed sin on those days when we forget about diets and healthy eating.
In this masterclass, our chef Toni will teach you step by step everything you need to make delicious vegan doughnuts: dough development and fermentation, different filling creams and toppings to make berlinas and doughnuts worthy of Homer Simpson, without using eggs or dairy products.
Give a course as a gift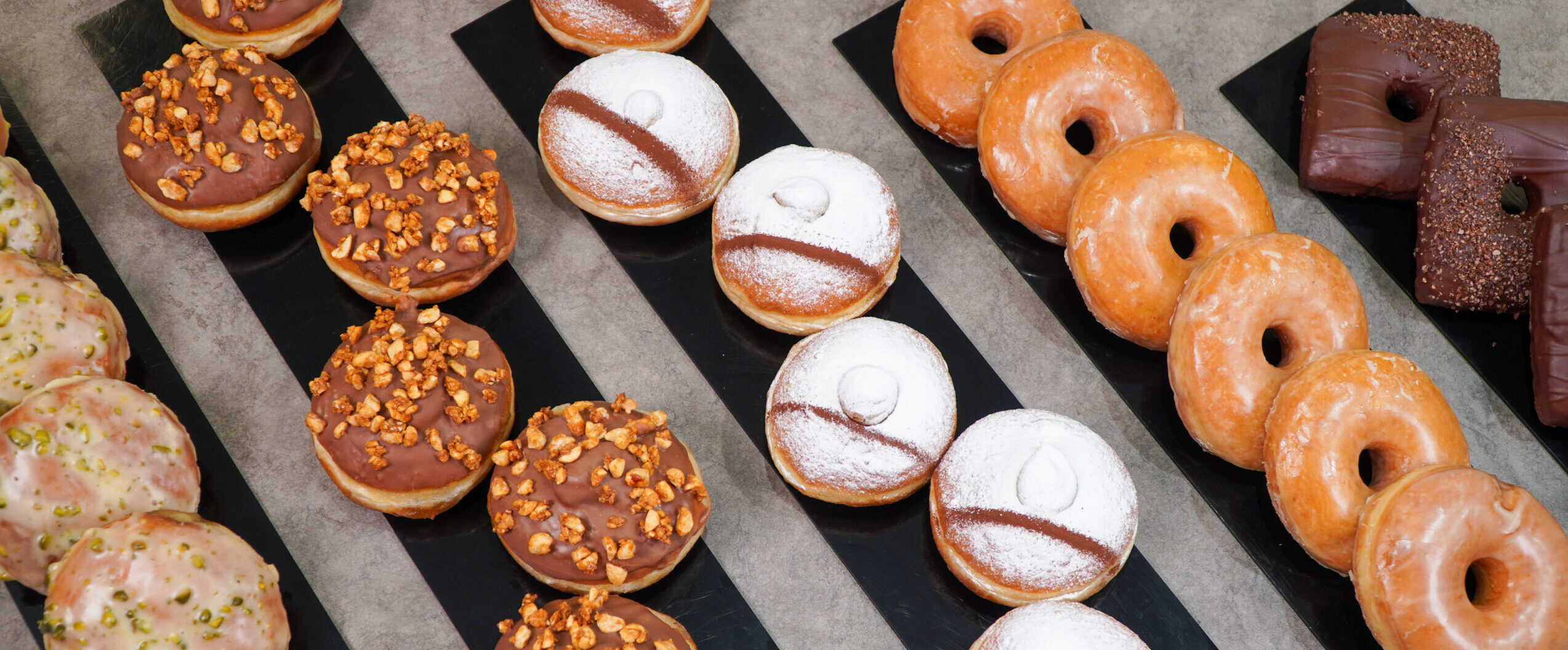 Access to the online masterclass for 12 months to play the videos as many times as you want.
5 types of vegan doughnuts and berlinas
Downloadable PDF recipe booklet
Audio: Spanish
Subtitles: English
Difficulty: medium
Elaborations
Dough for donuts and berlinas
Classic doughnut: doughnut dough / orange glaze
Chocolate donut: donut dough / chocolate glaze 60%.
Snickers berlina: berlina dough / peanut candy / milk chocolate glaze / caramelized peanuts
Pistachio berlina: pistachio berlina dough / pistachio cream / dead glaze with pistachio pieces
Tiramisu Berlina: berlina dough / amaretto cream
What will you learn?
Making desserts with no animal ingredients, 100% vegan
Working with different fats for texturizing creams
The ideal kneading for the best doughnut and berlina
How to get a dry glaze for doughnuts
How to fill berlinas and donuts
To elaborate creams of different textures for filling.
Using the tempering technique for glazing
Tools
Bucket
Silicone spatula
Hand shredder
Kneader
Laminator
Candy thermometer
Probe thermometer
Infrared thermometer
Rule
Microwave
Grid
Bowl
Cookie cutter
Fryer or deep fryer
Strainer
Roller
Knife
Scraper
Ingredients
Strong flour
Loose flour
Sugar
Salt
Oranges
Cinnamon
Fresh yeast
Anise liqueur
Vanilla paste
Margarine
Luster sugar
Cocoa nibs
Chocolate 60%.
Sunflower oil
Salted peanuts
Glucose syrup
Coconut oil
Peanut butter
Liquid soy lecithin
Vegan milk chocolate 44%.
Soy milk
Vanilla pod
Pistachio paste
Cocoa butter
Repeled green pistachio
Amaretto (liqueur)
Ground coffee
Cocoa powder