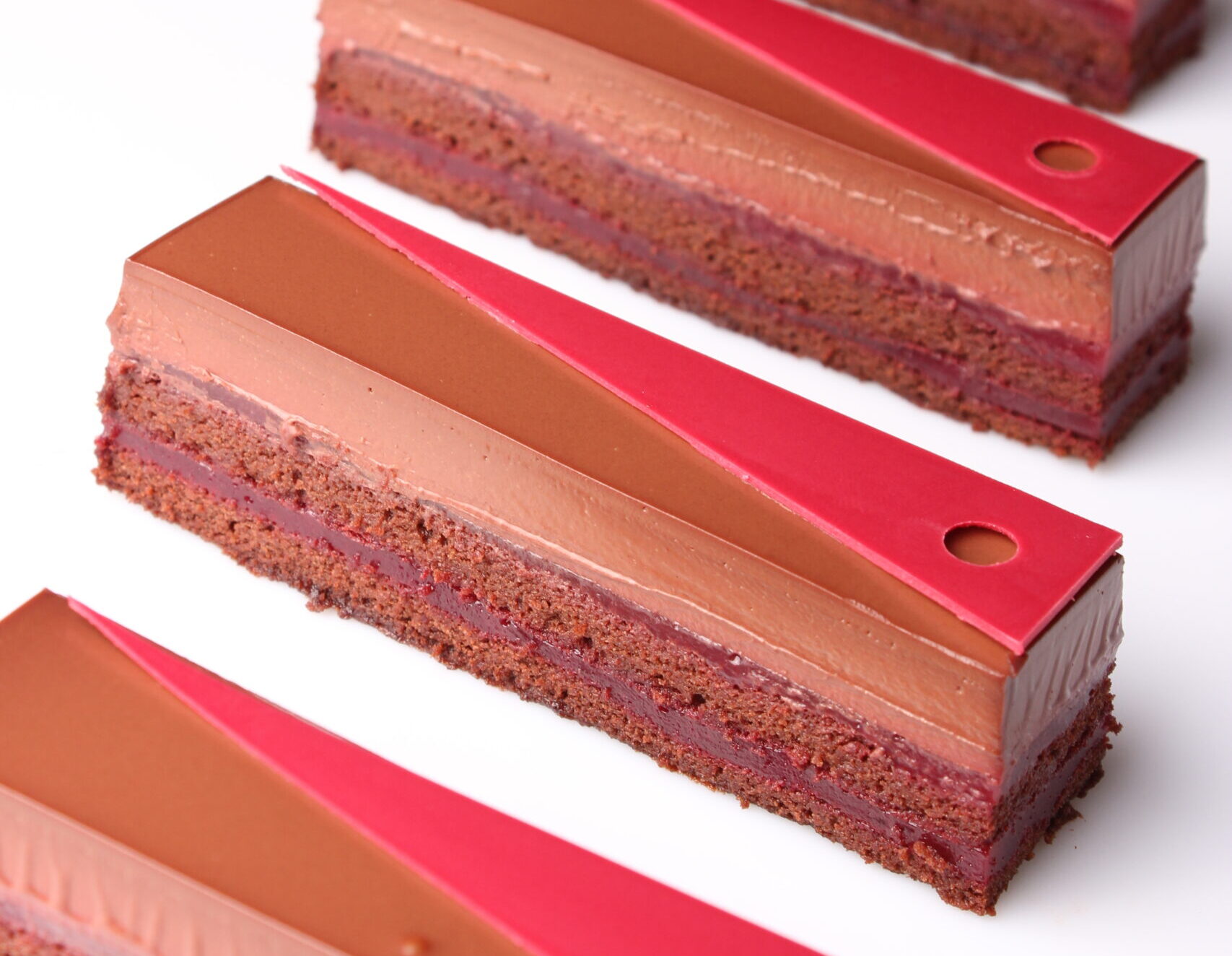 Online courses
Online Masterclass
Gluten-free 
fine vegan pastry
Vegan baking is not only ethical, animal-friendly and environmentally friendly. Intolerances and allergies also take away the right of more and more people to have a sweet treat every day.
And although this may not seem so serious to you, students who are allergic to eggs, dairy products and gluten have even cried with emotion when they were able to eat the desserts we made in this course.
You will learn how to create fine desserts without gluten and without using dairy, egg, gelatin, or other animal allergens. You will learn how to make a good mix of gluten-free flours to make sponge cakes and sablés.
We will elaborate different types of creams, icings, mousses and interiors to create balanced and tasty sweets that will give you the pleasure of enjoying a good vegan and gluten-free dessert, without giving up the taste and texture of a traditional dessert.
This course is suitable for both professionals and pastry lovers.
You will be able to offer fine desserts, free of animal products and gluten in your bakery or to enjoy with your family and friends.
Give a course as a gift

Access to the online masterclass for 12 months to play the videos as many times as you want.
4 complete desserts
Downloadable PDF recipe booklet
Audio: Spanish
Subtitles: English
Difficulty: medium-high
Elaborations
Homemade gluten-free flour mix for baking biscuits, cookies and sablés
Vegan egg whites for making mousses
Mandorla (individual dessert): sablé / gioconda almond sponge cake / homemade almond praline / almond and orange mousse / semi-glossy almond glaze
Raffaello (individual dessert): reconstructed coconut crumble / coconut gioconda sponge cake / homemade coconut praline / coconut and lime mousse
Sacher (individual dessert): cocoa sponge cake / raspberry gel / chocolate cream / chocolate icing
Mosaic 2020 (entremet): brownie / crunchy praline / banana mosaic / hazelnut and passion fruit mousse / semi-glossy chocolate icing
What will you learn?
Preparing desserts without animal ingredients, 100% vegan
Make your own gluten-free flour mix
How to make gluten-free biscuits
How to make gluten-free sablés and crumbles
Mousses without gelatin and cream
Meringue for a light and stable mousse
Semi-gloss gelatine-free glazes
Using tempering technique for chocolate decorations
Tools
Bucket
Silicone spatula
Hand shredder
Kneader
Laminator
Probe thermometer
Rule
Microwave
Grid
Bowl
Roller
Knife
Scraper
Brush
Ingredients
Buckwheat flour
Potato starch
Corn starch
Tapioca starch
Rice flour
Xanthan gum
Almond flour
Luster sugar
Salt
Vanilla extract
Baking powder
Soy protein (or aquafaba)
Potato protein
Orange juice
Sunflower oil
Roasted almonds
Sugar
Inulin
Soy milk
Pectin NH
Vegan white chocolate
Vegan milk chocolate
Chocolate 70%.
Glucose syrup
Coconut sugar
Shredded coconut
Coconut oil
Lime or lemon juice
Soy lecithin (optional)
Coconut puree or coconut milk
Brown sugar
Banana
Hazelnut praline
Cocoa butter
Cocoa powder
Raspberries