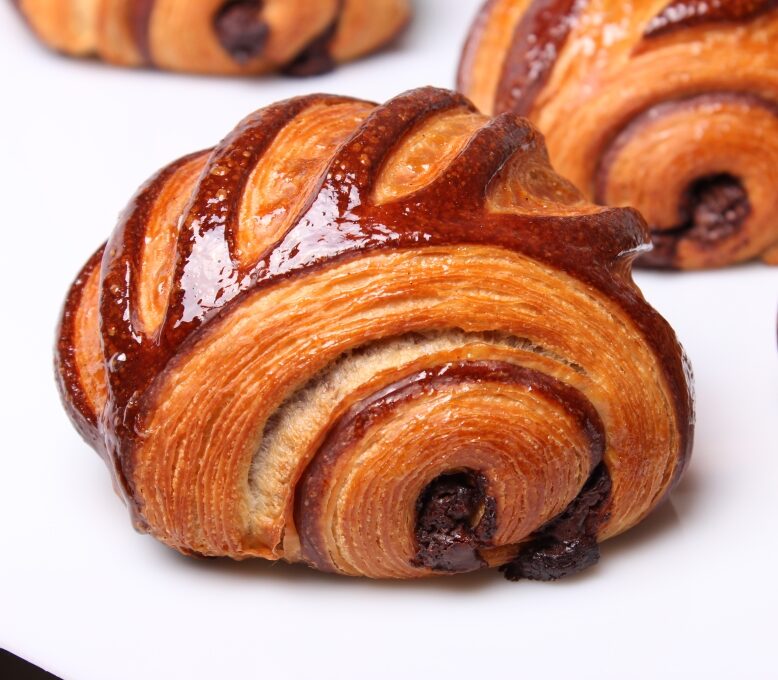 Online courses
Online Masterclass
Modern vegan
croissants

Is it possible to make croissants without using butter and eggs and get a high quality product that is just as good (or better) than a traditional croissant? In this course you will learn that yes, it is possible and we will show you how to do it, in a more ethical and sustainable way. And very tasty, of course!
If you are passionate about pastries, but all the vegan croissant recipes you've tried have disappointed you, you're in the right place. You will learn new techniques and tricks to make tasty croissants that are not too sweet and with a good honeycombing, sweet glazes and filling creams and an impeccable appearance and flavor. In addition, you will learn the importance of choosing the right type of flour and quality margarine for laminating.
And finally, we'll show you a creative way to make the most of every last scrap of croissant dough.
Do you dare?
Give a course as a gift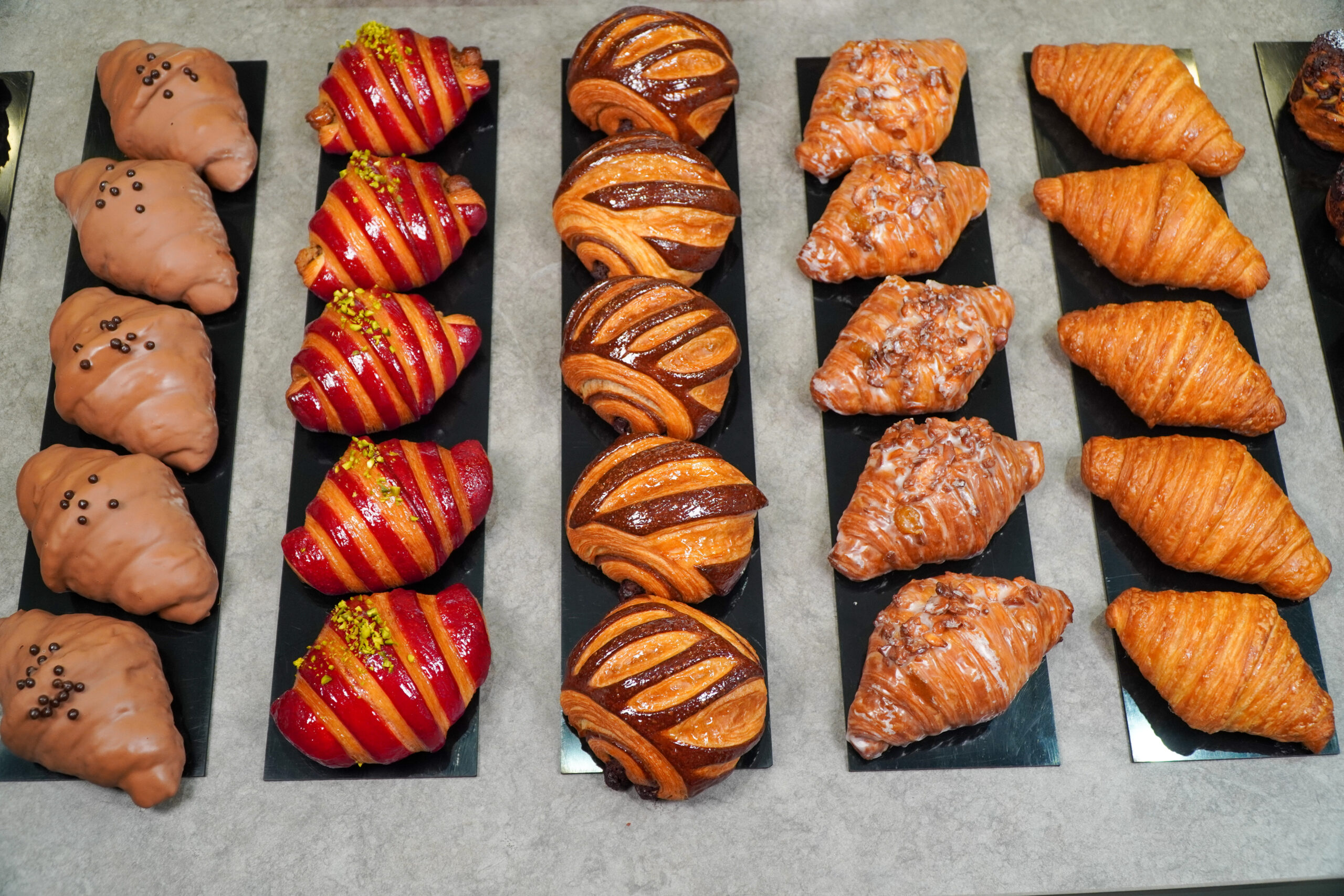 Access to the online masterclass for 12 months to play the videos as many times as you want.
8 different 100% vegan croissants
Downloadable PDF recipe booklet
Audio: Spanish
Subtitles: English
Difficulty: medium-high
Elaborations
Croissant dough
Mass of
Cocoa croissant dough
Classic croissant
Pain au chocolat: cocoa mass / dark chocolate bars
Pistachio and strawberry croissant: red croissant dough / pistachio and strawberry marzipan / neutral glaze
Apricot croissant: homemade apricot jam / caramelized almonds and macadamias / lemon icing
Croissant bostock: yuzu syrup / almond cream / slivered almonds
gianduja croissant: homemade nutella hazelnut spread / milk chocolate icing
Apricot and chocolate trimmings dough: leftover croissant dough / fresh apricot / chocolate 70%.
Paint for pastries
Neutral gloss for pastries
What will you learn?
Create a preferment to add flavors to the dough
All the theory to produce a 100% vegetable croissant
Two different types of folds
All the theory of kneading, forming, fermentation and baking of croissants
Making masses of different colors
How to produce a pain au chocolat
To elaborate different types of fillings: jam, spreadable cream, marzipan, etc.
How to add color and brightness to the final piece
How to use all the leftover dough from trimmings
Tools
Bucket
Silicone spatula
Hand shredder
Kneader
Laminator
Probe thermometer
Infrared thermometer
Rule
Microwave
Grid
Bowl
Roller
Knife
Scraper
Brush
Ingredients
Strong flour
Yeast
Sugar
Maple or agave syrup
Salt
Extra virgin olive oil
Margarine 80-85% m.g.
Soy milk
Orange
Vanilla pod
Lemon
Glucose syrup
Pectin NH
Powdered sugar
Cocoa powder
Almond flour
Pistachio paste
Strawberries
Water-soluble red dye
Cinnamon stick
Cornstarch
Amaretto liqueur
Liquid soy lecithin
Rolled almonds
Macadamia nuts
Chocolate 70%.
Cocoa butter
Toasted hazelnuts