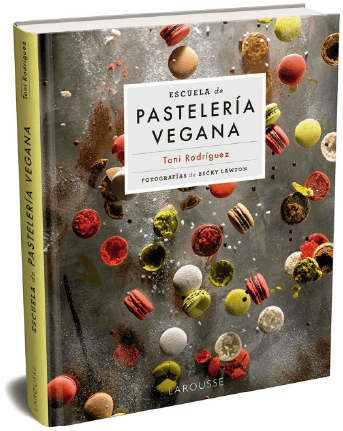 Ebook Vegan Burgers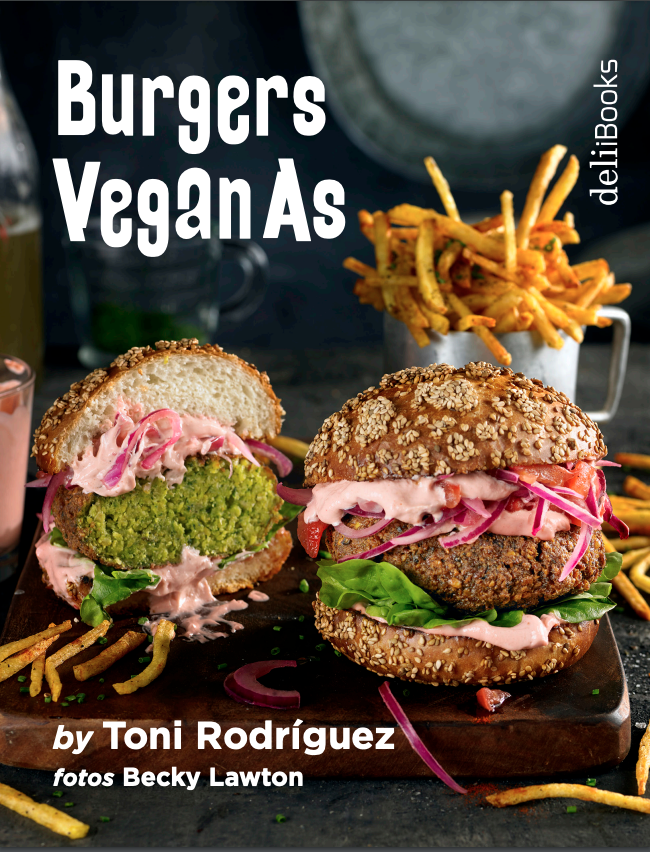 You thought you tried a veggie burger… Toni Rodríguez is about to blow your mind with these all exclusive new Vegan Burger recipes . Toni has taken care to ensure the texture, flavor, firmness, and juiciness of his recipes are far beyond your wildest dreams.
Her secret sauces and bun recipes are a result of his years of investigation due to his passion for a plant-based lifestyle.
Vegan delights
Ocean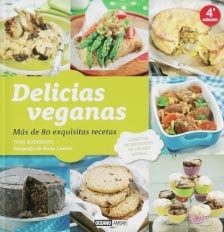 More than 80 varied and healthy recipes that bring a renewed air to this type of cuisine made without animal ingredients. But in this book you will find much more: Good reasons to be vegan and enjoy every day at the table. Ingredients, techniques, utensils and everything you need to know to prepare this type of cuisine. Tricks and tips from the author to give a special touch to your vegan dishes.
Vegan cupcakes
Ocean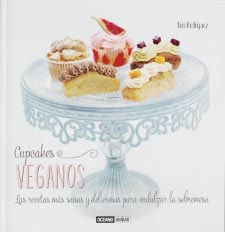 The master Toni Rodríguez, author of Delicias veganas, offers us multiple ways to surprise our guests with specialties in which flavor and color seduce the senses equally.
Contents Among the sweet and original proposals of this book we find Chocolate and banana cupcakes, Ice latte with caramel, Piña colada, Strawberries with cream, Red velvet, Figs and raspberries, Ferrero Rocher ...and dozens of other delicacies!
The most delicious vegan burgers
Ocean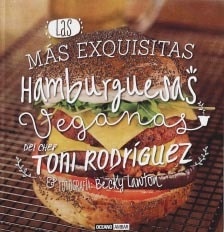 They are healthier than those of animal origin, are cholesterol-free, have a high protein value, contain almost no fat and, in addition, you can make them with the ingredients you like: cereals, legumes, seitan, tofu, tempeh, vegetables... Do you need more reasons to eat vegan hamburgers? This book offers you plenty of them through simple and delicious recipes.
(ENGLISH ONLY)
Vegan & family
Uranus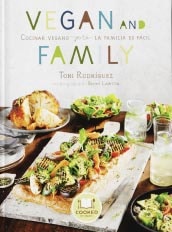 Cooking vegan for the family is easy. A work that invites us to enjoy eating vegetables in a healthy, easy and fun way. More and more people are turning to vegan cooking, a healthy, economical, ethical and environmentally responsible alternative. Chef Toni Rodriguez, a great pioneer of vegan cooking and baking, presents in his new book. Sixteen complete menus, from the simplest to the most creative, ideal for meetings and celebrations.
Subscribe to our newsletter!