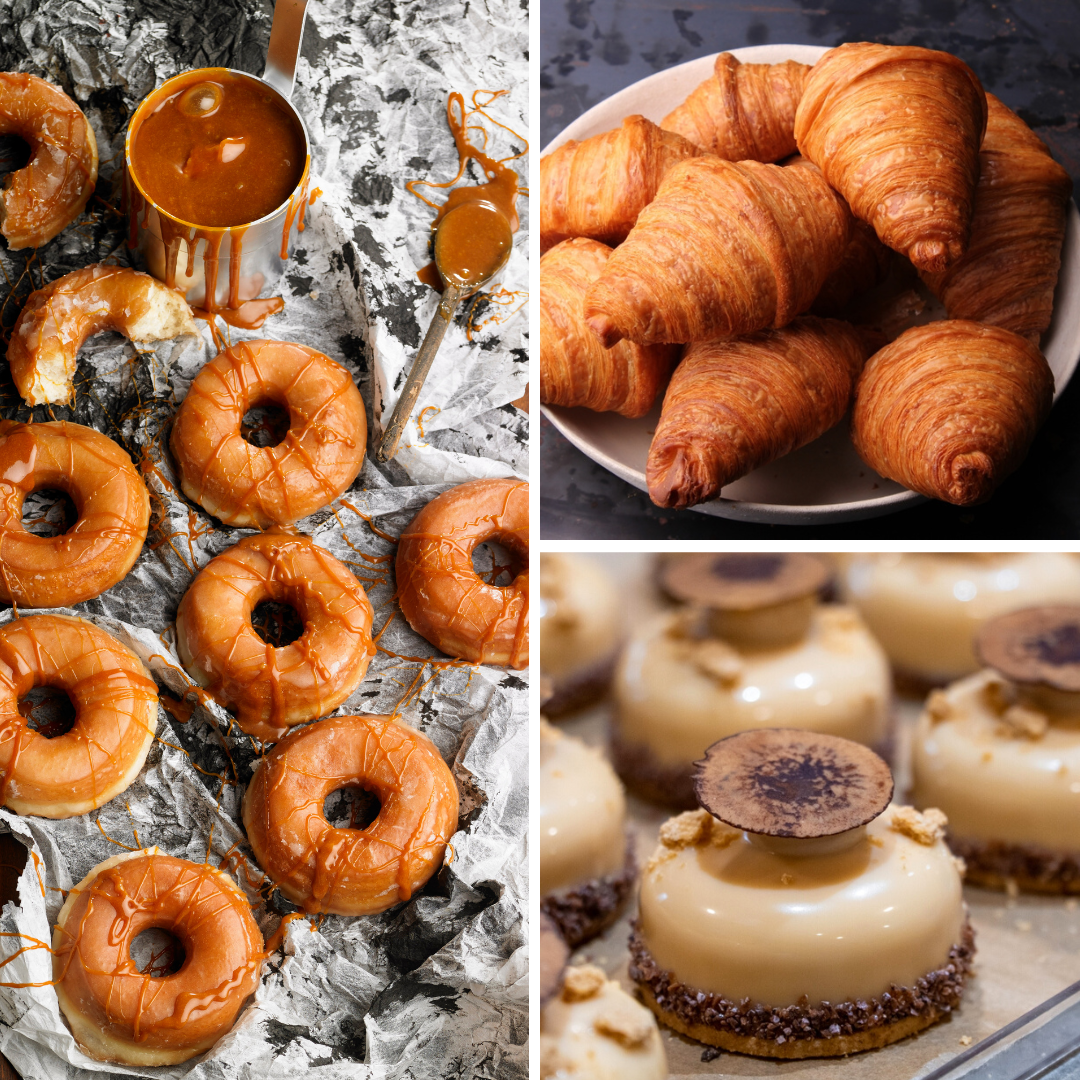 Online courses
Pack of 3
OnlineMasterclass
This vegan pastry masterclass pack includes 3 courses: modern croissants masterclass, eccentric donuts masterclass and gluten-free fine vegan pastry masterclass.
In these courses you will learn the techniques and tricks to make croissant, donut and berlina doughs with different types of creams, fillings and icings.
You will also learn how to make fine vegan and gluten-free desserts with different mousses, pralines, sablés, sponge cakes and icings.
All this without the use of dairy, egg or gelatin, or other animal products.
These 3 courses have a medium-high level of difficulty and are suitable for all types of public: professional pastry chefs, amateurs or eternal gourmands. You can prepare them for your family and friends or offer them in your bakery.
Buying this pack you save 70€ compared to the price you would pay buying each masterclass separately.
Give a course as a gift

Access to the online masterclasses for 12 months to play the videos as many times as you want.
3 Masterclasses
Downloadable PDF recipe booklet
Audio: Spanish
Subtitles: English
Difficulty: medium-high
Courses included in the pack